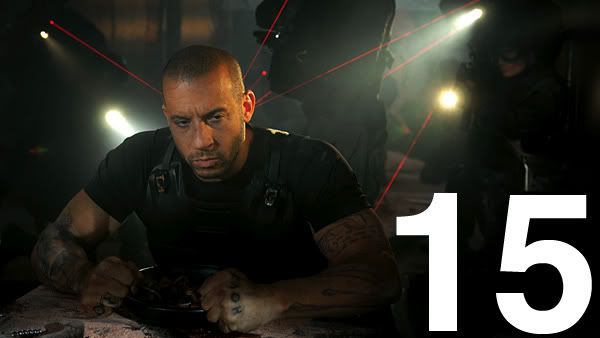 Vin Diesel is one of the most popular action stars working today, and in 2008 he starred in Babylon A.D., a movie which Rotten Tomatoes referred to as one of the worst films of the 2000's. Is it really as bad as people say?
Direct MP3 Download
Show Notes
Directed by:
Mathieu Kassovitz
Written by:
Novel: Maurice G. Dantec, Screenplay: Mathieu Kassovitz, Éric Besnard
Starring:
Vin Diesel,Michelle Yeoh, Mélanie Thierry, Lambert Wilson, Mark Strong, Charlotte Rampling, Gerard Depardieu
Trailer
Rotten Tomatoes' 92nd worst of the decade
What did you think of Babylon A.D.?
Tell us why you gave it that score
Question of the Week:
Which movie do you think has the most interesting vision of the future?
Leave your answer here
Watch it with us:
Next Movie:
The Boondock Saints
Get Your Voice on the Show!:
Tell us what you thought of Boondock Saints, leave us a voice mail at 973-797-YEAH(9324), and you will be able to hear yourself in the next episode! The call is free to anyone in the continental United States only.

Leave us a review on iTunes
Subscribe the show via RSS
Subscribe via Zune
Contact Us
Suggest a movie for us to review.
Tweet
...