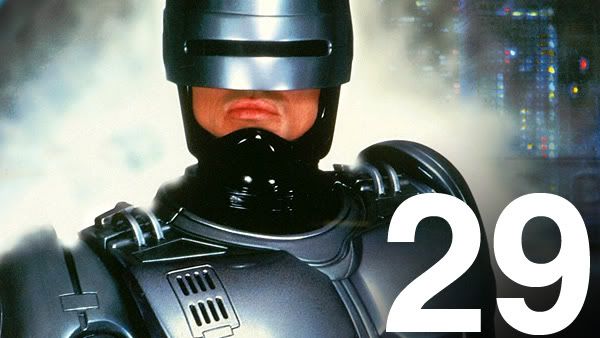 Robocop was one of the coolest, and most violent R rated action movies of the 1980's. Its success lead to the creation of two sequels, Robocop 3 is considered to be the worst of the trilogy. Dead or alive, does it live up to its predecessor?
Direct MP3 Download
Show Notes
Directed by:
Fred Dekker
Written by:
Frank Miller, Fred Dekker
Starring:
Robert John Burke, Nancy Allen, Rip Torn, John Castle, Jill Hennessy, Mako
C. C. H. Pounder, Stephen Root
Trailer
What did you think of Robocop 3?
Tell us why you gave it that score
Question of the week:
Can you think of a movie where the trailer was better than the actual movie?
Leave your answer here
Next Movie:
Skyline
Get Your Voice on the Show!:
Tell us what you thought of Skyline, leave us a voice mail at 973-797-YEAH(9324), and you will be able to hear yourself in the next episode! The call is free to anyone in the continental United States only.

Leave us a review on iTunes
Subscribe the show via RSS
Subscribe via Zune
Contact Us
Suggest a movie for us to review.
Tweet
...